Power Supply Value Added Service
The majority of our standard power supplies have the capacity for small modifications or even more advanced changes or additions through our value added service.
We offer power supply modification and modular power supply solutions to assist customers in front end power supply sourcing.
Power Supply Modification services include: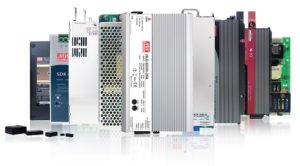 DC connector changes
Cable harness assembly and termination
Adjustment of output voltage/current
Custom metalwork fabrication
Installation into enclosures
Full high level assembly (HLA)
Modular Power Supply
There are millions of combinations available for the modular series. You can configure the DC outputs needed to get the fastest solution for your power requirements with safety and EMC certificates. No more NRE/safety application charges and long periods of waiting for certificates to come through! This is a revolutionary standard power solution that fulfils your custom made request, offering you a more versatile "off the shelf solution" in under 2 weeks.